Ally Fashion Coupons + Promotions

GENERATION REBEL DROP II - Ally Fashion
35% OFF ALL SHORTS + SKIRTS - Ally Fashion Sale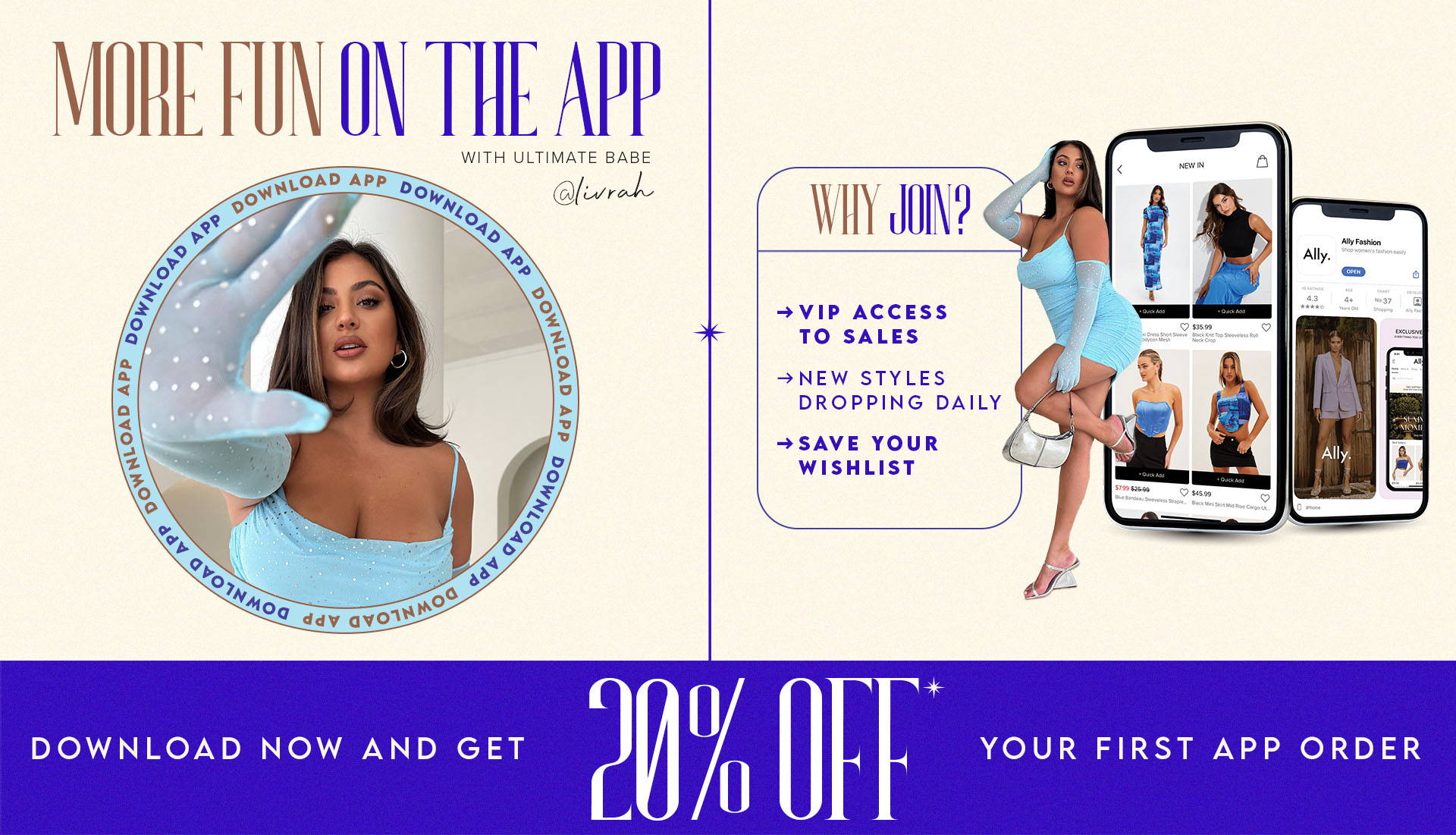 20% OFF - when you downlaod our app receive 20% off your first purchase

Promo codes, sometimes called discount codes or coupon codes, are a combination of letters and numbers to make up a specific code.
Customers can then enter this code into an ecommerce website (like Ally!) to unlock an exclusive discount on products like clothing and accessories, or services like free shipping.
This discount can either be a certain percentage off or a specific monetary amount. So, if you've had your eye on some stylish pieces, keep on the lookout for our promo codes and sales!
What is the best site for coupons?
Find the latest deals right here at Ally Fashion! We offer regular sales and coupons for quality and on-trend women's clothing and accessories - perfect for fashion-forward ladies.
Whether you're after student offers, clearance sales or promotional deals, we've got you covered.
What are the best online sales?
At Ally, we have a huge range of online sales and discounts available.
From casual hangouts with friends to weekend drinks and special events, no matter where you're off to, we have an outfit (on sale!) for every occasion.
Save money on an extensive selection of clothing items such as: Dresses, Tops , Skirts, Pants, Jeans, Accessories & more!
Shop our sales today!