A Culture. Not a Footnote
At Ally Fashion, supporting a culture of Giving Back ensures we are working towards creating a future that our customers and team members can be proud of.




How Our Giving Will Help Nationally
One organisation that is represented across Australia is nominated by our employees. This time, our team members have nominated the NATIONAL BREAST CANCER FOUNDATION as the National charity that we will support for the next 4 years (2020 to 2023).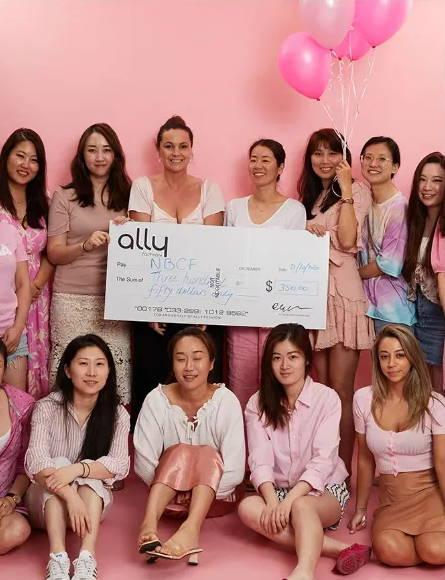 The National Breast
Cancer Foundation
The National Breast Cancer Foundation (NBCF) is Australia's leading national body funding game-changing breast cancer research with money raised entirely by the Australian public. We receive no government funding. What we do, would not be possible without the support and generosity of people and organisations like YOU!
Our mission is simple: stop deaths from breast cancer. How? By identifying, funding and championing world-class research - research that will help us detect tumours earlier, improve treatment outcomes, and ultimately – save lives.

How Our Giving Will Help Regionally & Locally
Here are some initiatives nominated by team members, that are specific to their State.
Everyone is covered; women, families, children, animals, the environment and the disadvantaged.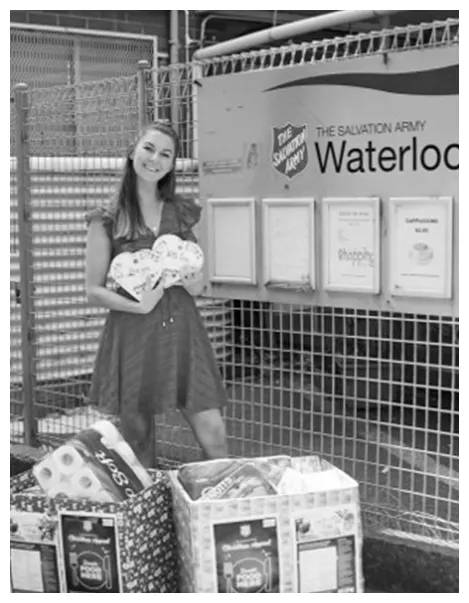 Christmas Day
The Salvation Army (Salvos) are one of the charities we've been working with for several years and have been donating 100s of pallets of clothing and other items each year.
In the spirit of giving back, we also hold an annual Christmas Donation Drive to collect food for those in need.

It Will mean the World to Someone
Join the You + All club: red-team members can give back to the community without it costing a cent.
Australians have a long and well-deserved reputation for caring and helping those in need. We do this within our local communities as well as offering a helping hand to those around the nation.
At You + All, our Giving Back Community Initiatives Program gives our team members the opportunity to formally support charities of choice on three levels: Nationally, State based and locally.
Let us know when you donate